Washi Tape- Black Cat Head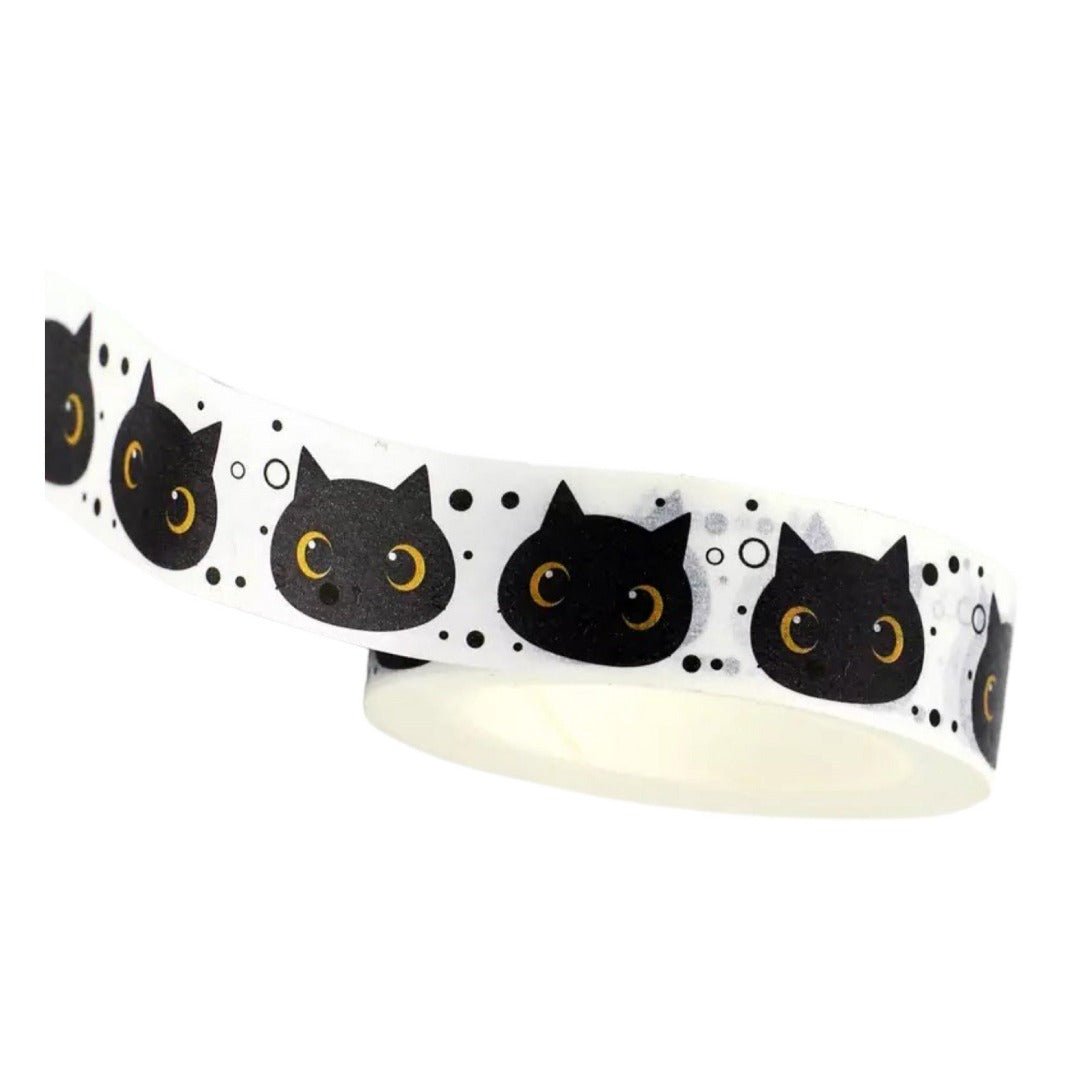 Washi Tape- Black Cat Head
Give Your Projects a Playful Feline Twist!
Unleash the purrfectly playful energy of the feline world with Washi Tape- Black Cat Head! This charming and vibrant craft tape offers a unique opportunity to add a playful and funky twist to any project, from scrapbook decorating to outdoor decorations.
Your projects are sure to stand out with the vibrant colors and durability of this high-quality washi paper tape – and don't forget the added touch of the iconic cat head image! Whether you're a crafty cat lover creating a scrapbook masterpiece or a businessperson looking for a unique twist in branding, you can't go wrong with Washi Tape- Black Cat Head!

But don't forget that it makes a great gift too! Show your friends your passion for cats with this purrfectly marvelous washi tape, perfect as a stocking stuffer for any occasion.
So why wait? Bring the playful energy of the kitty cat world into your own projects today with Washi Tape- Black Cat Head! This roll measures .5 inches wide and 32 feet long, and is available now. Get yours today and bring your projects to the next level!

Details:
.5 inch wide x 32 feet long
Ships same-day from Virginia