Cat Key Cover- Calico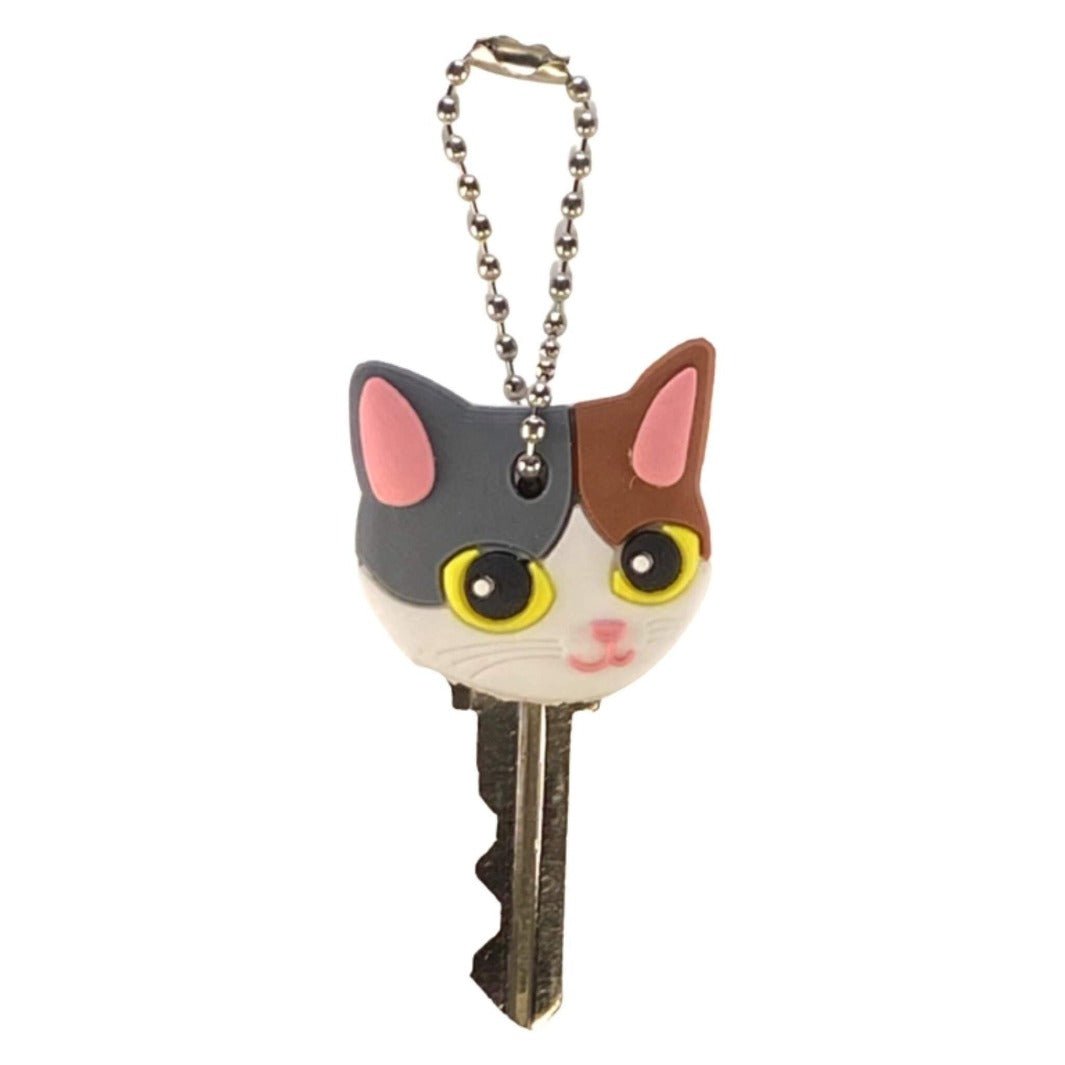 Cat Key Cover- Calico
Brighten Up Your Keys with a Paw-sitively Adorable Accessory!
Are you a cat lover? Do you want to show off your obsession in a fun and stylish way? Look no further than our Cat Key Cover- Calico! This adorable accessory is the perfect addition to any set of keys, adding a touch of personality and charm to your daily life.

Crafted with love from high-quality rubber, our Cat Key Cover features an adorable calico cat design that will melt your heart every time you reach for your keys. Whether you're a cat parent or simply appreciate the beauty of these majestic creatures, our key cover is a must-have for you.

But our Cat Key Cover is not just about looks - it's also here to protect your precious keys. Say goodbye to dirt, dust, scratches, and grime that can ruin the appearance of your keys. Our cover acts as a shield, keeping your keys safe and looking great for years to come. No need to worry about replacing them anytime soon!

We understand that everyone has their preferred keychain size and style, which is why our Cat Key Cover is designed to be lightweight and versatile. With a 1" height for the cover and a 1.25" height for the chain, it fits perfectly with almost any sized set of house or car keys. So whether you like to keep it minimal with just a few keys or carry around a whole collection, our key cover is the ideal fit for you.

Not only will our Cat Key Cover add a touch of feline joy to your life, but it also makes for a purr-fect gift for any cat lover in your life. Imagine the smile on their face when they receive this charming accessory that shows off their love for cats. It's a present that is sure to be remembered and cherished.

So why wait? Brighten up your house keys and make a statement with our Cat Key Cover- Calico. Let the world know about your love for cats in a fun and playful way. Trust us, you won't be able to stop smiling every time you see that adorable calico cat on your keys. Get yours today and join the cat lover's club!

Details:
Key cover- 1" h
Chain- 1.25" h
Key not included
Ships same-day from Virginia