Toile Cat Gift Wrap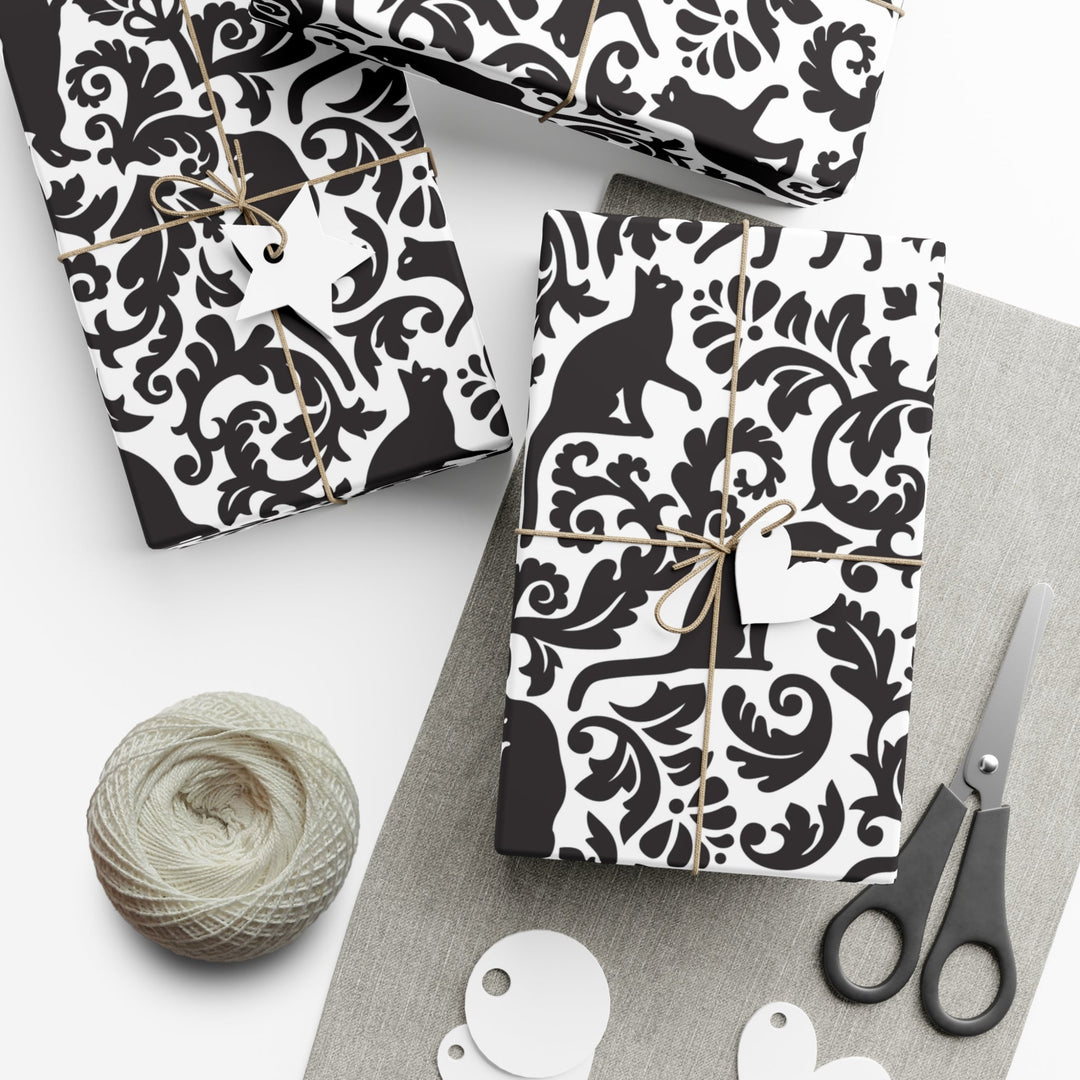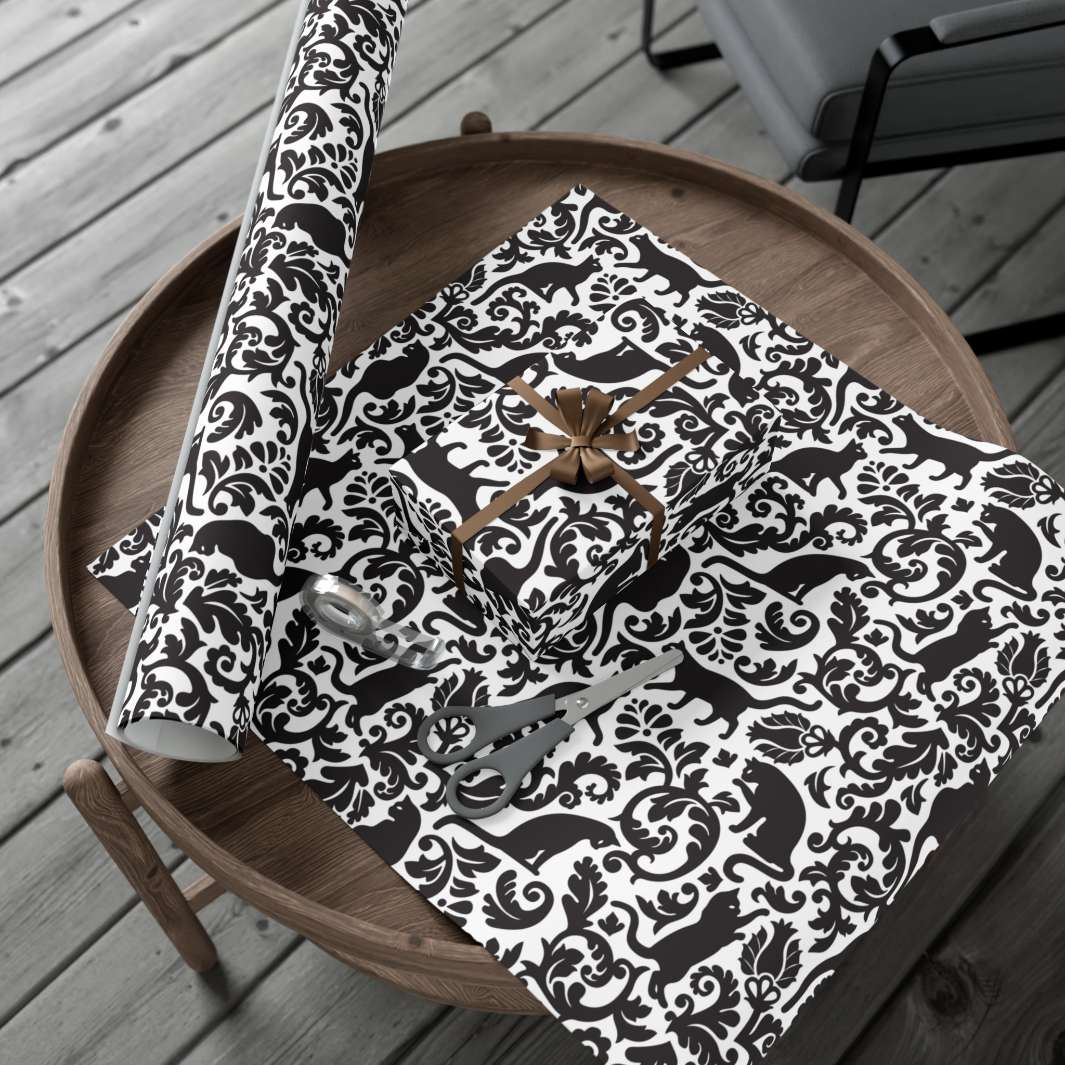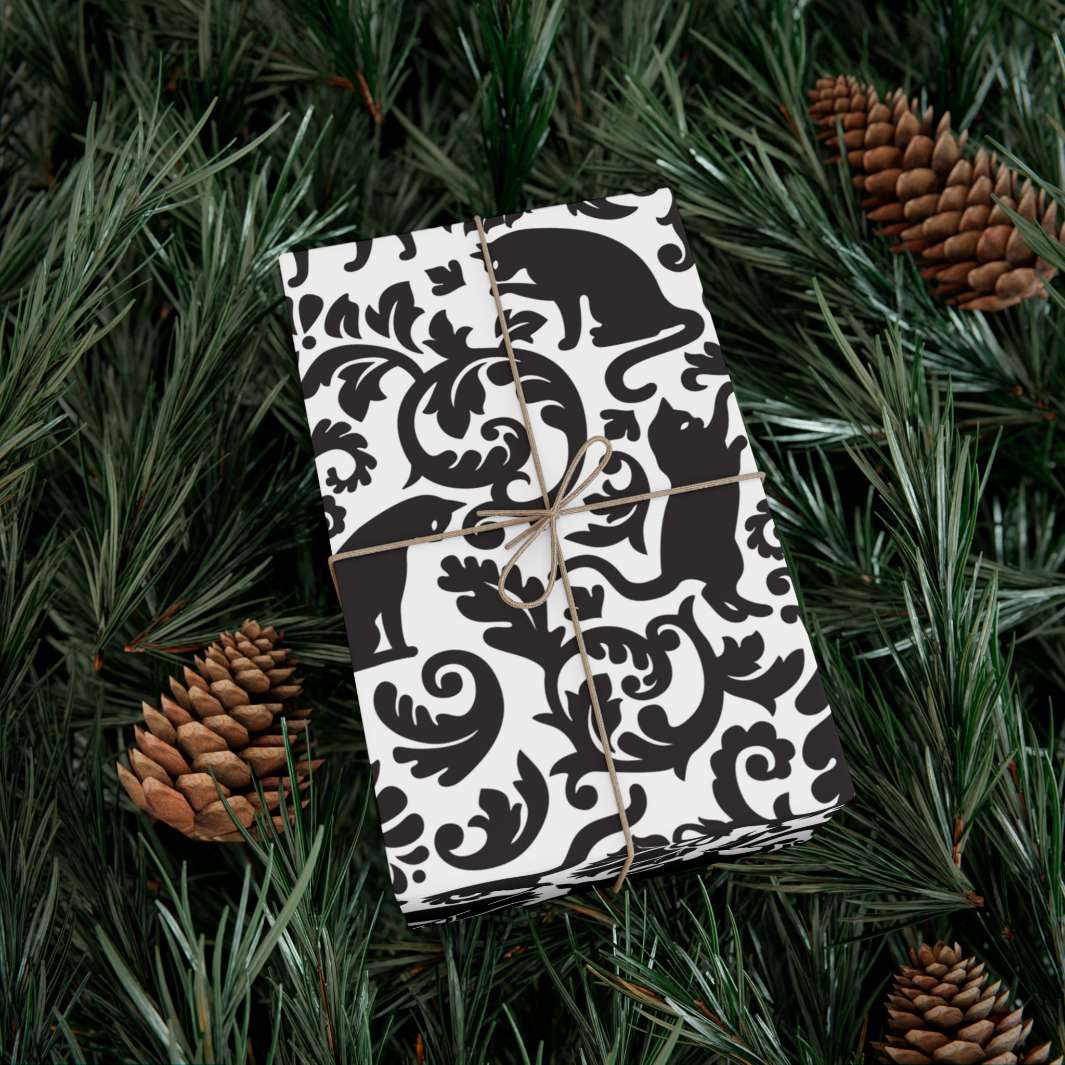 Toile Cat Gift Wrap
Hey there cat lovers! Are you tired of the same old boring wrapping paper every time you have to wrap a gift? Well, have we got something purr-fect for you! Introducing our fabulous Toile Cat Gift Wrap!

Picture this: a crisp, white background beautifully adorned with a striking black cat silhouette, all set against a stunning toile inspired pattern. This wrapping paper is so much more than just a means to present a gift - it's a piece of art that will leave the recipient absolutely mesmerized.

Whether you're celebrating a birthday, a shower, or just want to brighten someone's day with a surprise present, our Toile Cat Gift Wrap will instantly elevate your gift-giving game. With its captivating design, it's almost guaranteed to steal the spotlight at any gathering.

We know that you cat enthusiasts out there take pride in your love for these majestic creatures, and we wanted to create a product that caters specifically to your unique taste. That's why our Toile Cat Gift Wrap is the perfect match for you! The exquisite black cat silhouette showcases your admiration for our feline friends, while the delicate toile pattern adds a touch of sophistication and elegance to any gift.

Not only is our Toile Cat Gift Wrap visually stunning, but it's also made with the highest quality materials. We believe that wrapping presents should be a stress-free and enjoyable experience, and our paper is designed to make your gift-wrapping sessions a breeze. With its durable yet flexible composition, you won't have to worry about any rips or tears ruining your beautifully wrapped present.

So, why settle for ordinary gift wrap when you can have something extraordinary? Our Toile Cat Gift Wrap is the ultimate choice for those who dare to be different, those who want to make a lasting impression, and those who truly appreciate the art of gift-giving.

Don't let your gifts go unnoticed or blend in with the crowd. Let them stand out, let them make a statement, and let them be remembered. Order your Toile Cat Gift Wrap today and let your imagination run wild as you create extraordinary moments for your loved ones. After all, we all know that good things come in purr-ty packages!

Details:
Two paper finishes (Matte, Satin)
Three sizes to choose from
Printed using GreenGuard UL Certified inks
Custom made especially for you in the USA
By creating each item individually upon order, we minimize waste and promote sustainable choices. Thank you for embracing conscious shopping!