Patterned Black and White Cat Head Gift Wrap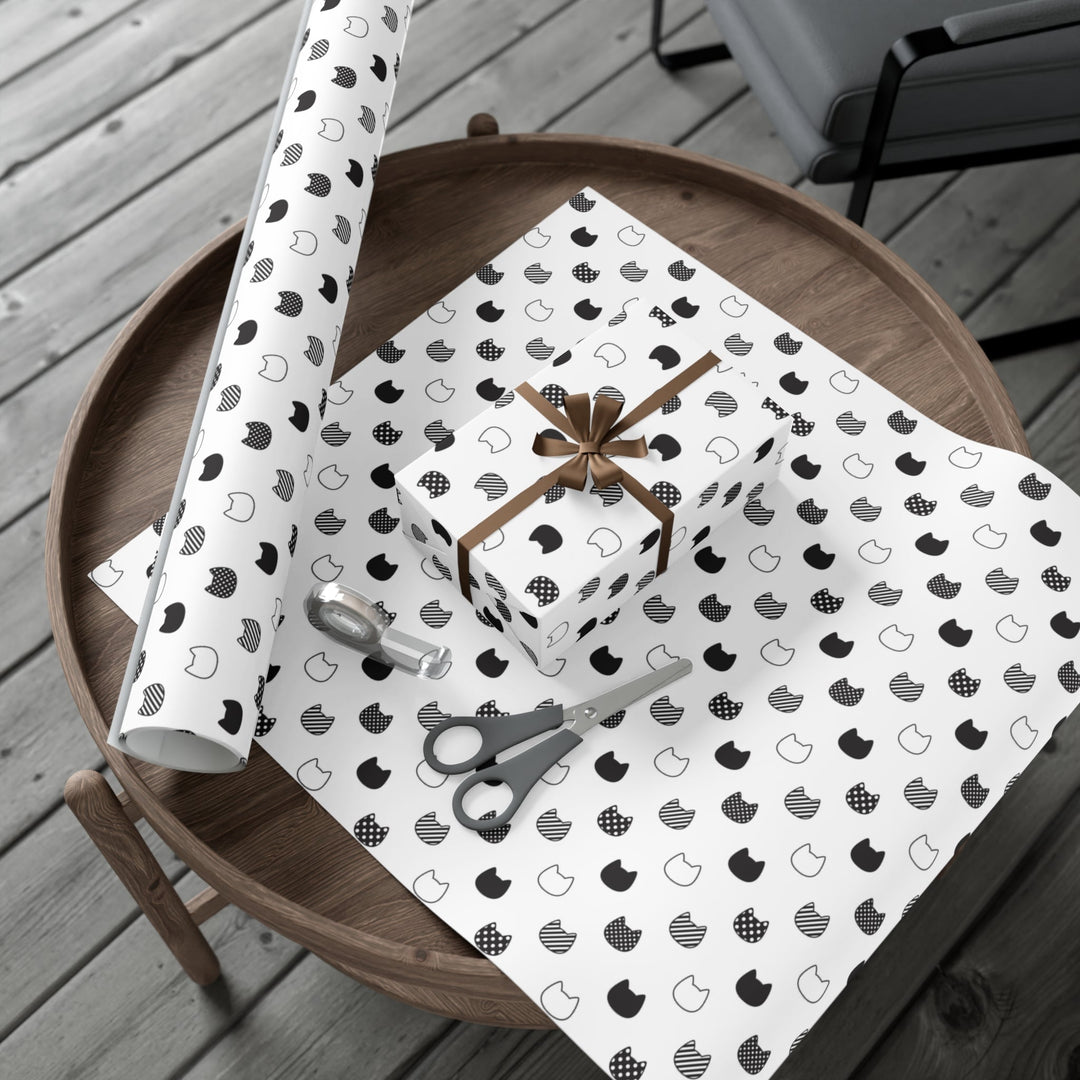 Patterned Black and White Cat Head Gift Wrap
Hey there, all you fabulous feline fanatics! Are you tired of gifting your friends with the same plain, old, boring wrap every single time? Well, you're in for a treat, because our Patterned Black and White Cat Head Gift Wrap is here to change the game!

Imagine this: your best friend's birthday is coming up, and she's obsessed with cats (who isn't, right?). You want to give your gift that extra special touch, but you're stuck in a sea of generic gift wraps. Fear not, my friend, because we've got just what you need to make a statement!

Our cat-tastic wrap features a sleek and modern design that is utterly irresistible. The black and white color palette is not only classy, but it also adds a touch of sophistication to any gift. Trust us, your friend's face will light up like a Christmas tree when they see their present adorned with our one-of-a-kind cat head pattern.

But let's talk about quality, shall we? We know how important it is for you to deliver your gift in pristine condition. That's why our gift wrap is crafted with the utmost care and attention to detail. Say goodbye to those flimsy wraps that tear at the slightest touch. Our gift wrap is built to withstand even the most enthusiastic unwrapping sessions, ensuring that your gift arrives looking as fabulous as ever.

So why wait? Don't let your gift get lost in a sea of dullness. It's time to give your presents the purr-fect makeover they deserve. Our Patterned Black and White Cat Head Gift Wrap is ready to hit the scene and steal the show. Your friends will be feline fine when they receive a gift wrapped in this stellar design.

So go ahead, embrace your inner cat whisperer and order yours today! Trust us, your gift-giving game will reach new heights, and you'll be the talk of the town (or should we say, the cat-alyst of excitement?). With our cat head gift wrap, you'll be a purr-sonal gift-wrapping hero in no time.

Don't let your gifts go unnoticed – make a statement with our Patterned Black and White Cat Head Gift Wrap. Get yours now and let those cat lovers in your life know that you have a purr-fect surprise in store for them!
Details:
Two paper finishes (Matte, Satin)
Three sizes to choose from
Printed using GreenGuard UL Certified inks
Custom made especially for you in the USA
By creating each item individually upon order, we minimize waste and promote sustainable choices. Thank you for embracing conscious shopping!