Frankenkitty Sticker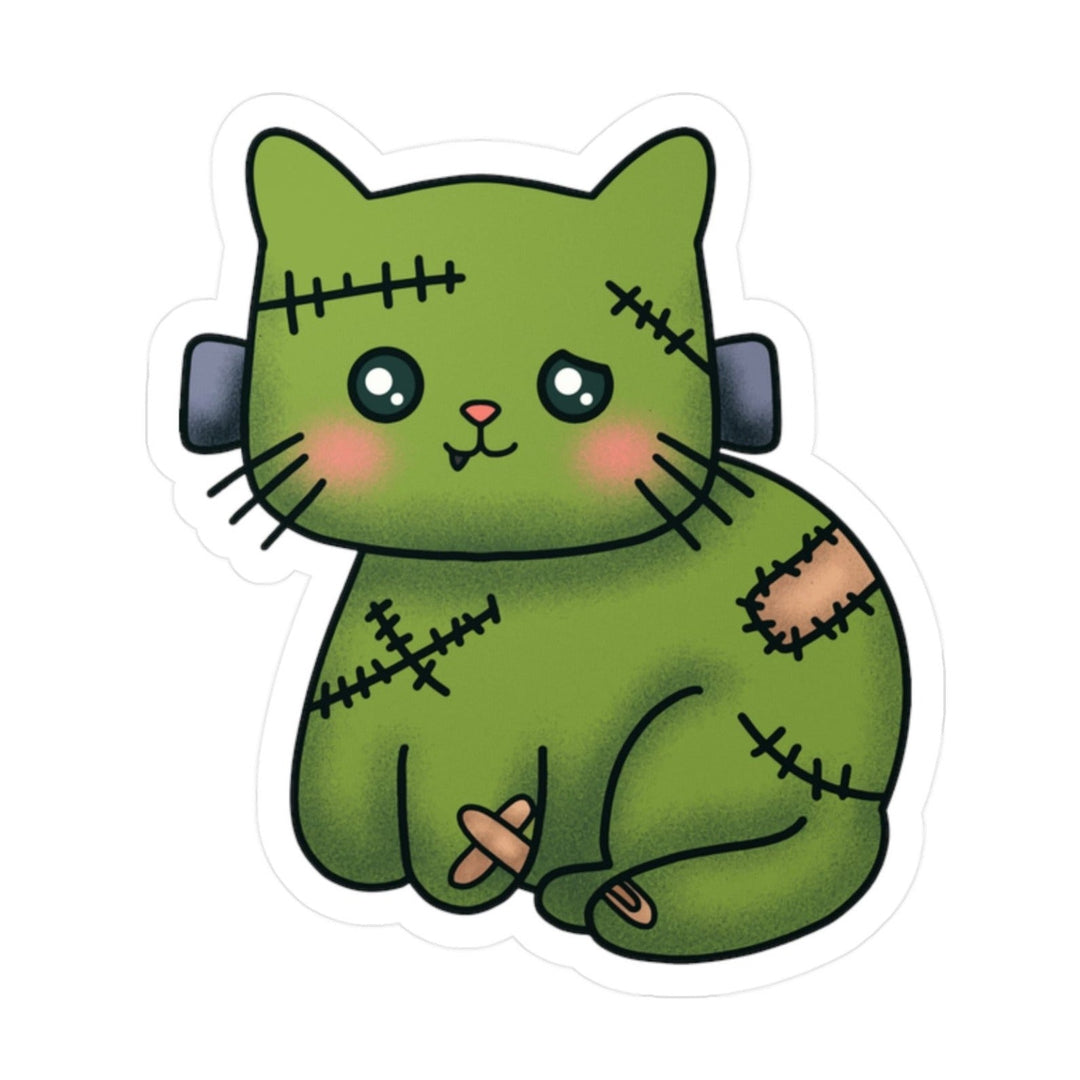 Frankenkitty Sticker
Unleash the Power of Cuteness with Frankenkitty!
Are you ready to add a splash of adorably different style to your favorite things? Well, we've got just the thing for you – introducing the Frankenkitty Sticker! Whether you're a kid with wild dreams or a seasoned adult with a playful spirit, this quirky little green cat is bound to put a smile on your face.

Picture this: Frankenkitty, sporting a classic Frankenstein look, with bolts on one side of his head and stitches running across his cute little face. Can you think of anything more adorable? We didn't think so! This mischievous little feline is the ultimate dose of cuteness for whatever needs a boost of personality – be it your trusty laptop, beloved car, trusty water bottle, or even your oh-so-hip skateboard.

We know how important durability is to you, so we've got you covered! Our cat stickers are crafted from premium, top-of-the-line vinyl that's built to last. No more worries about fading or cracking – these stickers are here to stay! And just when you thought it couldn't get any better, we've made applying or removing them a piece of cake. No messy glue or horror-inducing ripping when you want to switch things up – Frankenkitty keeps it quick and simple!

Listen up, folks. Frankenkitty is not your ordinary sticker. He's an opportunity to make a statement, to show off your fun and silly side. So don't miss out on this chance to make a lasting impression. Get your hands on the Frankenkitty sticker today and embrace the power of cuteness! Let the world know you're here, and you mean business – well, playful business, at least.

So what are you waiting for? It's time to add that extra flair to your life. Roll up your sleeves, bring out your inner mad scientist, and let Frankenkitty be your accomplice in creating a masterpiece of whimsy. Get ready to turn heads and inspire smiles wherever you go. With Frankenkitty by your side, the adventure begins now. Don't wait – grab your very own Frankenkitty sticker today!
Details:
High opacity film that's impossible to see through
Durable satin-finish vinyl, perfect for indoor use
Fast and easy bubble-free application
Water, scratch and UV resistant
Removable adhesive without residue
Custom made especially for you in the USA
By creating each item individually upon order, we minimize waste and promote sustainable choices. Thank you for embracing conscious shopping!