Cat Positions Watch- Pink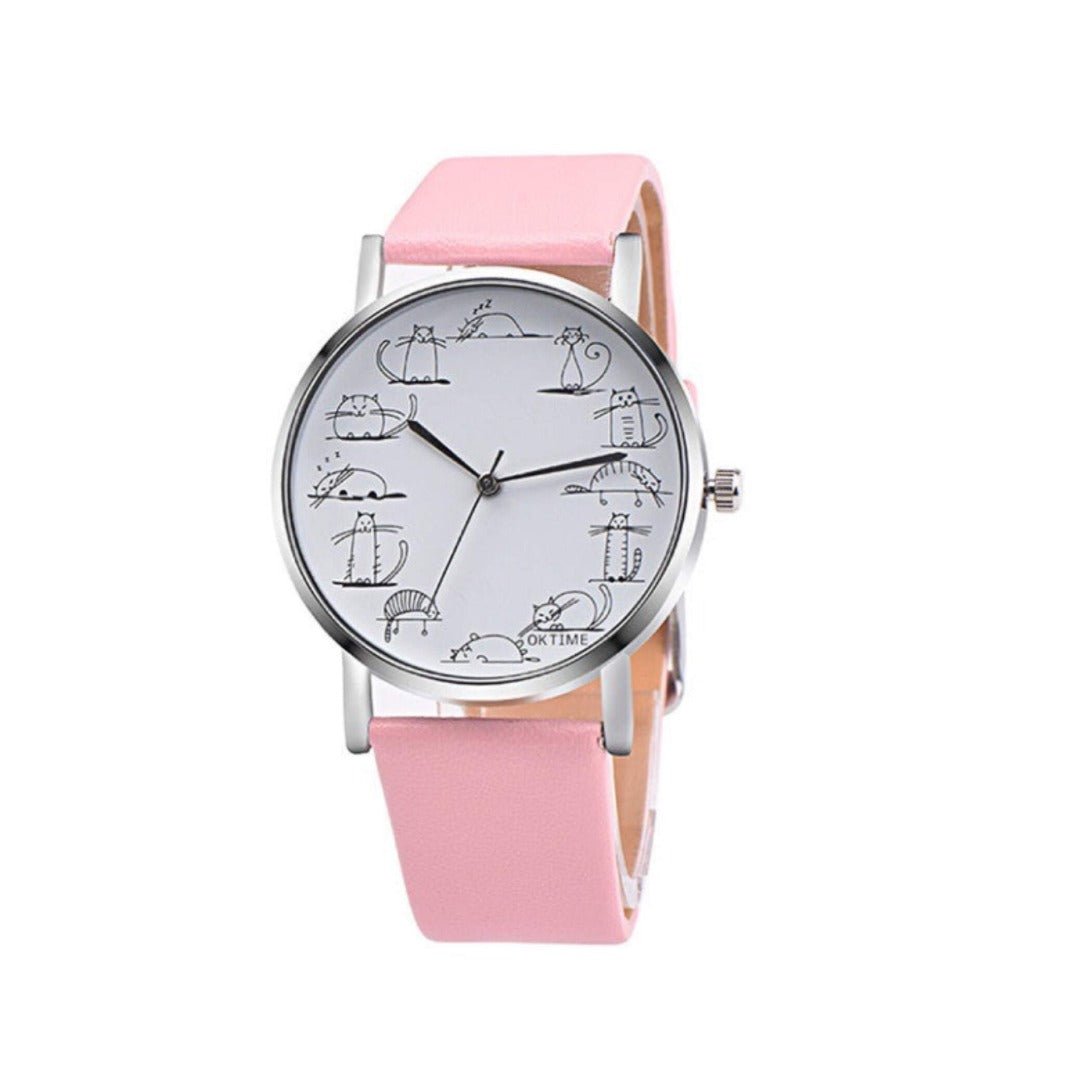 Cat Positions Watch- Pink
Regular price
$14.99
$14.99
Show Your Love & Appreciation for Cats with a Fun, Fashionable Watch!
Are you ready to take your love for cats to the next level? Introducing the Cat Positions Watch in pretty pink, the ultimate accessory for any cat lover looking to show their feline appreciation in style and comfort!

This trendy watch features a design of a stretching cat, adding a fun and cute touch to any fashion collection. But it's not just about the aesthetics, this watch also serves the practical purpose of always keeping you on time. With its 1.5" analog dial face design, checking the current time has never been easier or more stylish. The transparent glass front ensures that you'll never miss an important meeting or appointment again.

But it doesn't stop there! We know how important comfort is when it comes to a watch, which is why we've equipped it with a classic buckle clasp. This ensures a secure fit around your wrist, so you don't have to worry about it slipping off when you're on the go. And speaking of comfort, the adjustable 9" band ensures that this watch will fit most wrists, allowing you to wear it all day long without any pain or discomfort.

We understand that every cat lover needs a watch they can rely on, which is why we've crafted this timepiece with man-made materials that are not only durable but also designed to last. You can trust that this chic little accessory will accompany you through many years of stylish cat-loving adventures.

So why wait? Show off your love for cats with the Cat Positions Watch in Black. It's time to flaunt your feline style and always be in the know. Order yours today and join the ranks of fashionable cat enthusiasts who know how to rock their love for cats with class and sophistication!
Details:
Buckle clasp
9" band
1.5" analog dial
Glass front
Man-made materials
Ships same-day from Virginia