Cat Positions Watch- Black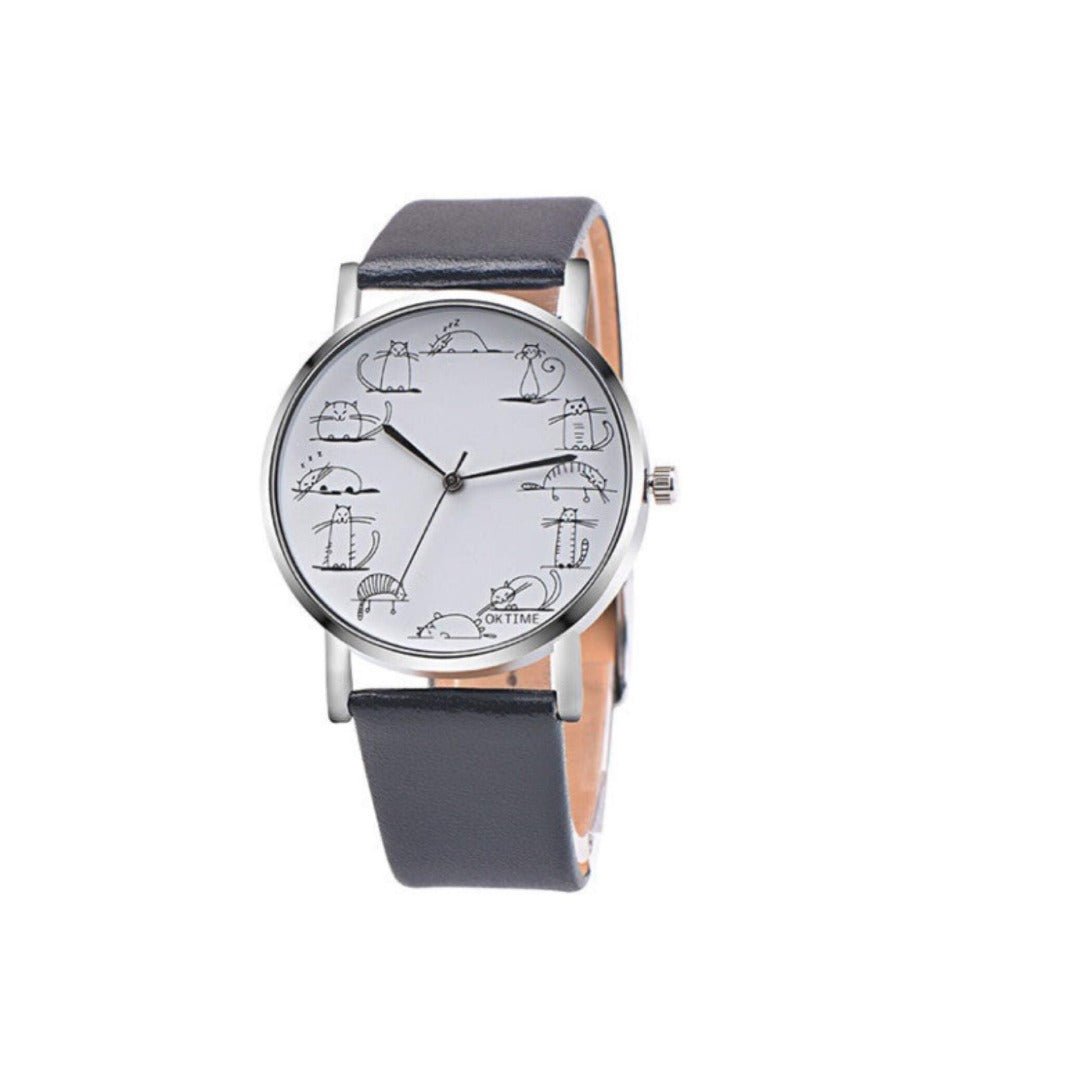 Cat Positions Watch- Black
Regular price
$14.99
$14.99
Show Your Feline Appreciation in Style and Comfort!
Attention all cat lovers! Get ready to show off your love for felines with our trendy and stylish Happy Little Kitty Cat Positions Watch in Black. This watch is not just a time-teller, but a way to express your feline appreciation in style and comfort.

Featuring a unique design of a stretching cat, this watch is a perfect addition to any fashion collection. It adds an element of fun and cuteness to your outfit, making you stand out from the crowd. With this watch on your wrist, you'll always be able to show off your love for cats, no matter where you go.

But it's not just about the looks. Our Cat Positions Watch is designed with functionality in mind. It is equipped with a classic buckle clasp that fits securely around your wrist. No more worries about the watch slipping off when you're on the go. Whether you're running errands or going for a jog, this watch will stay in place, keeping you on time and stylish.

Comfort is key, and that's why we've made sure our watch features a comfortable and adjustable 9" band. It's designed to fit most wrists, so you can wear it all day long without any pain or discomfort. Say goodbye to those tight and uncomfortable watches that leave marks on your skin. With our Cat Positions Watch, you can keep track of time in comfort and style.

Checking the time is a breeze with our 1.5" analog dial. The stylish face design allows you to quickly and easily read the current time, even when you're on the move. The transparent glass front ensures that you never miss an important meeting or appointment. Stay punctual and organized while adding a touch of feline charm to your day.

We know that cat lovers need a watch they can rely on, and that's why we've crafted our Cat Positions Watch with durable man-made materials. This little accessory is designed to last, so you can enjoy many years of showing off your love for cats. It's not just a fashion statement, but a reliable timepiece that you can count on.

So, what are you waiting for? Embrace your love for cats and treat yourself to our Cat Positions Watch. It's the ultimate expression of your feline passion, combining style, comfort, and functionality. With its trendy design and durable construction, this watch is sure to become your new favorite accessory. Don't miss out on the opportunity to show off your cat appreciation in the most stylish way possible! Get your Cat Positions Watch today.
Details:
Buckle clasp
9" band
1.5" analog dial
Glass front
Man-made materials
Ships same-day from Virginia